Cultured Out Magazine
(HebrewEssence)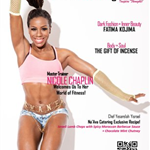 About Us

For those inspired by natural living, culture, fitness, history, and activism. At Cultured Out, we respect cultural diversity and our goal is to integrate that into every issue!

Current Issue

Cultured Out's Summer 2014 Mini Issue features Author and Celebrity Fitness Trainer Nicole Chaplin; Chef Yesarelah, owner of Na'Ava Catering in California shares an exclusive Israeli Lamb recipe, and Blogger Fatima Kojima shares her beauty tips!

Also Featuring: Chef Maxcel Hardy, Co-Author of "Cooking with Amar'e," Biblical and historical traditions in "The Gift of Incense," and Aromatherapy.