Golf Car Options Magazine
(golfcaroptions)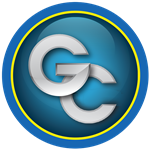 With experience in the golf car industry since 1992 (24 years as the Managing Editor of Golf Car News Magazine), Golf Car Options is the industry's leading news source for golf car owners, enthusiasts, and retailers. Golf Car Options digital magazine features the latest in vehicle and product news, reviews, repair tips, and other golf car related content. Rest assured golf cars are, and always have been our primary focus. Because we don't have any other affiliation we are completely unbiased when it comes to our content.
Ecocruise - TestDrive Teal (Ecco)

Ecocruise - TestDrive Red (Ecco)

Ecocruise - TestDrive Carbon (Ecco)
Hennison - 2018 Personalized Calendar

Standard

/

8.25" x 10.75"