Global Living Magazine
(GlobalLivingMagazine)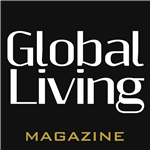 Global Living Magazine is the ultimate resource for expatriates worldwide.
With a unique focus on expatriates and living abroad, Global Living Magazine includes exclusive content for expats by expats, including articles on international travel, living abroad, expatriation and repatriation, culture, business, world-class cities and more.
A must-read for the most discerning, jet-setting, stylish and savvy audiences, Global Living appeals to the sophisticated international consumer who lives, has lived, or may someday live outside their country of origin. The focus is on living in one or many destinations, with an insider's perspective on living the best global life imaginable.
Global Living Magazine is published by six times per year.