Bad Girls Club Magazine
(girlfightmagazine)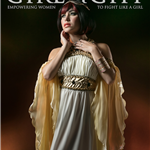 READ OUR NEWSLETTER - IT'S FREE!!!

E-mail Us/Submissions: badgirlsclubmagazine@gmail.com -or- submissions@badgirlsclubmagazine.com

FOLLOW US ON INSTAGRAM

Welcome to the BAD GIRLS CLUB - WHERE THE BAD GIRLS PLAY! We offer over 1,000 magazines packed with the hottest and wildest girls across the planet doing a variety of bad girl things and in different states of undress!

Find what you want with these quick links!

Looking for our BADDEST, SEXIEST GIRLS? LOTS OF NUDITY - Click here

Our HOTTEST Sellers - Click here

Huge Savings - Click Here

Our Sales & Deals - Click here

We're so big we had to open up another MagCloud for Issues #1001 and higher!

OUR HOTTEST, WILDEST, & FREAKIEST BAD GIRLS - Click an issue to buy it!




By submitting to Bad Girls Club Magazine, with or without a signed release from you, you agree by the currents terms of the current release. You may read about our history by clicking here. It's our choice to limit the minimum age we publish models to 18 and are only required to do so by the laws of the United States in 18+ issues. 18+ Issues are restricted and marked as 18+ on the cover. For fun, entertainment, humor, artistic expression, cultural preservation, and promotional purposes only. Each magazine is independent from the other and only represents the creatives involved and not Bad Girls Club Magazine or any of its affiliates.