Bad Girls Club Magazine, LLC
(girlfightmagazine)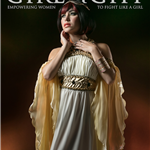 Check out our links in the Clickable link to your right ---------->
SHOW YOUR SUPPORT, WEAR OUR SHIRT We bet your girl will look nice in our new intimate apparel line, featuring bras, panties & bikinis! Contact us for details!
Can't find your favorite girl or magazine? Pardon our mess as we've begun moving many models into their own collection/album - please browse our page or use the search feature above to find them by name.
Welcome to the BAD GIRLS CLUB - WHERE THE BAD GIRLS PLAY! We offer over 1,000 magazines packed with the hottest and wildest sexiest girls across the planet doing a variety of bad girl things and in different states of undress!
At the club find what you want like:
Looking for our BADDEST, SEXIEST GIRLS? LOTS OF NUDITY - It's here!
Huge Savings - Tons of deals, up to 66% off!
Official Movie Merch like poster books and more!
Shhh... check out our Preview Editions to find your favorite issue and the best from what we have to offer!
By submitting to Bad Girls Club Magazine, with or without a signed release from you, you agree by the currents terms of the current release found in our submission packet. As of 2021: Moving forward: It's our choice to limit the minimum age we publish models to 18 and are only required to do so by the laws of the United States in 18+ issues. 18+ Issues are restricted and marked as 18+ on the cover. As of 9/23/2023: All newly-produced magazines are now marked 18+ no matter the content and could be for a number of reasons, from we just want it marked that way to frightening images to profanity and etc. It's no different from browsing an FYE, book store, video store, or online retailer catalog. For fun, entertainment, humor, artistic expression, cultural preservation, and promotional purposes only. Each magazine is independent from the other and only represents the creatives involved and not Bad Girls Club Magazine, LLC or any of its affiliates. When applicable, all models and other creatives who submitted certified all models/creatives were at least eighteen years of age at the time of photography. Purchased digital magazines should be downloaded within 48 hours of purchase. Marketing tactics, such as descriptions, titles and keywords, are often general and may not represent the contents for that particular magazine. "Busty" is a keyword we use to describe a model needing a comfortable fit when we determine our free shirt giveaways. We have no control how a magazine is classified as "Restricted" - once we upload a magazine what happens to it. We reserve the right to move, remove, replace the magazine links as we see fit and at our discretion for any reason at any time.
CHECK OUT OUR NEW MAGAZINES BELOW