Bad Girls Club Magazine
(girlfightmagazine)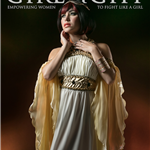 Submissions can be sent via WeTransfer, Dropbox, Google Drive, etc. to Submissions@BadGirlsClubMagazine.com




Buy Our UNCENSORED Bad Girls Club Sampler Blu-ray that serves as a video slide show for all 600 covers since June 2020 with FREE STUFF OFFERS INCLUDED! FREE MINI-POSTER WHEN BOUGHT AT THIS LINK!


Click on the magazine cover of Cree for our special showcase of Black and African American magazines!




Model Spotlight:


Now Available on Amazon World-Wide!


Check Out the Baddest Girls on the Planet!




Browse our variety of issues featuring bad girls throughout a variety of genres from grunge to horror and more!

By submitting to Bad Girls Club Magazine, with or without a signed release from you, you agree by the currents terms of the current release. You may read about our history by clicking here. It's our choice to limit the minimum age we publish models to 18 and are only required to do so by the laws of the United States in 18+ issues. 18+ Issues are restricted and marked as 18+ on the cover. For fun, entertainment, humor, artistic expression, cultural preservation, and promotional purposes only.