Bad Girls Club Magazine
(girlfightmagazine)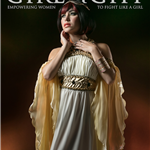 FOLLOW US ON INSTAGRAM


We donate a portion of the sales from all NEW issues to United Way. This is voluntary on our part and as a new focus on battling human trafficking world-wide.


Get a Bluray Sampler of our Movie & Magazine for only $5 and Get $5 Off The movie (see program for details)

Our 666th Issue!




Our Newest Magazines!




Buy Girl Blood Sport on Blu-ray or DVD, Over 100 Girls World-Wide in the Extended Cut!



By submitting to Bad Girls Club Magazine, with or without a signed release from you, you agree by the currents terms of the current release. You may read about our history by clicking here. It's our choice to limit the minimum age we publish models to 18 and are only required to do so by the laws of the United States in 18+ issues. 18+ Issues are restricted and marked as 18+ on the cover. For fun, entertainment, humor, artistic expression, cultural preservation, and promotional purposes only.
Photographer requirements and submission forms.

Standard

/

8.25" x 10.75"

Print + Digital:

$7.20

Digital:

Free!