Bad Girls Club Magazine
(girlfightmagazine)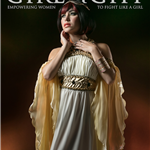 NEW YEAR SALE!

FREE PREVIEWS!!!

$5 POSTER PACKS

$10 CALENDARS!!!

$5 & $10 BLU-RAYS & DVDS - CLICK HERE

FOLLOW US ON INSTAGRAM

Welcome to the BAD GIRLS CLUB - WHERE THE BAD GIRLS PLAY! We offer over 700 magazines packed with the hottest and wildest girls across the planet doing a variety of bad girl things and in different states of undress. Some of our issues are tame and for general audiences... but our other issues are so naughty they must be 18+!

Below we provide several collections with a different selection of content. To make this less confusing feel free to use our Index/Quick Finder links below:

For the best collection of our baddest girls, click here

For the best collection of our baddest girls who lent their talents to our horror film, Girl Blood Sport and its Extended Cuts, click here AND THEN click here

For the hottest girl posters click here

For the hottest girl 18-month calendars click here

For the official Girl Blood Sport merchandise like poster and coloring books click here

OUR HOTTEST, WILDEST, & FREAKIEST BAD GIRLS:




By submitting to Bad Girls Club Magazine, with or without a signed release from you, you agree by the currents terms of the current release. You may read about our history by clicking here. It's our choice to limit the minimum age we publish models to 18 and are only required to do so by the laws of the United States in 18+ issues. 18+ Issues are restricted and marked as 18+ on the cover. For fun, entertainment, humor, artistic expression, cultural preservation, and promotional purposes only. Each magazine is independent from the other and only represents the creatives involved and not Bad Girls Club Magazine or any of its affiliates.