JDM Digital Media
(FemmeXposure)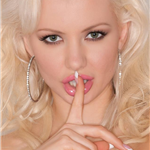 JDM Digital Media is a growing media company known for producing high quality content of nude photography featuring glamour, art nudes and sensual erotica featuring female models from around the world, photographed by an elite group of photographers. Attracting thousands of consumers across it's industry popular and recognizable digital, print and internet brands. The company's magazine portfolio includes FemmeXpoure®, FemmeArte®, FemmeErotica® and FemmeArtX®.

Jay D Moran, Editor & Chief jd@femmexposure.com
Eva Hernandez, Managing Editor eva_hernandez@femmexposure.com


Note: Do to unforseen circumstances, Issue #82 of FemmeXposure®Magazine will be releasing September 15, 2019.