Juliana Muniz
(FCACphoto)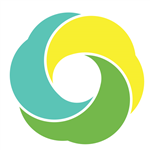 Megan Charland is the Director of Photography & Digital Arts at Flower City Arts Center in Rochester, NY.

About Flower City Arts Center We are a community-based not-for-profit that educates, encourages and inspires all people to create and enjoy the arts. Established in 1970 as the Genesee Street Corporation, The Flower City Arts Center is located in an historic firehouse, built in 1895-1905 (Try to find evidence of the fire poles next time you're here!). We are the only community visual arts center conveniently located within the City of Rochester. In 1973, the Arts Center incorporated as a 501(c)3 not-for-profit educational institution.

The Flower City Arts Center offers programs in three visual arts areas: Printmaking & Book Arts, Ceramics, and Photography & Digital Arts. We produce youth programs, classes and workshops, provide facilities to our studio artists, and exhibit work in our galleries. We collaborate with community groups for the benefit of all. Our photography, ceramics and book arts programs are available to community members of all ages, income and background.

The Flower City Arts Center is an Institutional Member of the National Guild for Community Arts Education.