Exposure Publisher
(exposuremagazine)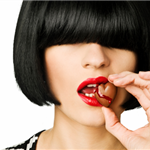 The Exposure Online Magazine was founded in 2012 as a Public Relations incentive for small business owners, independent artists, and thriving entrepreneurs, the publication was designed by publicist Ms. Lawrence, as a private operating publication based in Atlanta.

The magazine quickly won a devoted readership and became known for strengthen a moral obligation in literature, the arts, and a philosophical exploration of how we live in the world.

As the magazine evolved in 2014, it broadened its focus and simplified its name, becoming Exposure. Although circulation was small and authors' fees modest, the magazine has drawn the interest of first-rate writers. Exposure was increasingly recognized as an important force in the flourishing of diversification.