Empowering Boss Life Magazine
(elevatingwomen)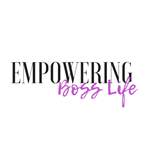 Elevating Women Empowerment Group, established August 2016. We have dedicated ourselves to connect and support Women Entrepreneurs. Over the years, we had opportunities to give back to the community, create a social and professional presence for Women In Business.

Our new addition, Empowering Boss Life is the #1 source where we highlight and support Women in Business. Empowering Boss Life features New Businesses, Women Entrepreneurs, Positive Affirmations, Women's Health, Fashion, and Entertainment.

The Mission for Elevating Women is to organize a group of professional women to network, share resources, inspire to create and accomplish their goals.