BTMB Magazine
(dgd-media)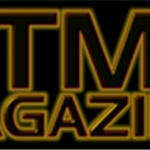 Bosses That Meet Bosses," is an innovative bi-monthly magazine that showcases the lives of successful leaders in the world, with an emphasis on the entertainment industry. It's a learning magazine for all cultures!

B.T.M.B. believes in shedding positive light on the well known as well as the "underdog." We tell the untold stories!

Our readers always enjoy 1st time exposure to new artists, fashion designers and entrepreneurs; to catching up with their favorite actor, singer or community hero!

Since the magazine's inception on May 1, 2013, 20 uniquely designed issues have been printed and successfully published by Team Dessalines, B.T.M.B.s publishing house.