CreativPaper Magazine
(creativpaper)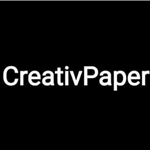 Welcome to the CreativPaper MagCloud profile. You will be able to preview and purchase all available print-on-demand issues we have currently available.

Who Are We?

CreativPaper is a visual arts and environmental magazine dedicated to providing a high quality platform to creative talent from around the world whilst highlighting social and environmental issues we are passionate about.

CreativPaper is published bi-monthly.