CONSIGN MAGAZINE
(consign18)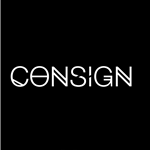 Every great success was started with a creative spark….

CONSIGN, provides that moment for an unknown creative to catch fire and be noticed. Our platform allows us to chronicle the emergence of independent talent in style, art, fashion, lifestyle; and our platform allows us to reward CONSIGN talent with opportunities for unique exposure.

CONSIGN is the medium by which a growing, creative, and multicultural audience can experience the best in up-and-coming independent creatives. Through this audience, these undiscovered talents will benefit from an amount of exposure they can't reach on their own, but truly deserve. Via our expanding online presence, CONSIGN provides a free outlet where creatives are encouraged to contribute, comment, request, and follow.