ConserVentures Charitable Organization
(ConserVentures-Charity)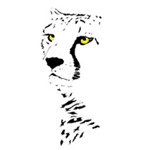 ConserVentures is a community of explorers who value human connections and want to make a difference in the world through action and storytelling.

What we do:

- We give things—tools, equipment, and funds, to support research & conservation.

- We do things—volunteer skills on the ground or in the office to assist communities, researchers, and conservation projects.

- We tell things—we share the stories of conservation, culture, and science.

Terra is our digital and print journal where we share those stories.

Individual articles are released periodically throughout the year, and in December we produce a compendium of stories in our annual edition.