Cherokee Blessings
(cherokeeblessings)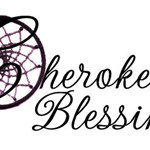 Monthly magazine taking you back to where life was simple and nature was in abundance. Cherokee Blessings taking you back to the natural and pure way of life.

Cherokee Blessings covers such topics as alternative therapies, medicines, herbs, alternative religions. With a touch of magic in the air and dreams that need understanding. Cherokee blessings will unearth ways to kindle one souls and find your own undaunted essence within yourself to unimaginable results.

This magazine is for those of us who want to keep it simple and pure and not be burdened my societies traditional rules. We have a staff of writers who excel in their areas of subjects. We will bring you insightful articles to the cutting edge and main streams of life. We shall bring you stories, humor, interviews, resources and more.
Time for Halloween, as you bring those Urban legends that just may not be a legend, noises from the dark and horror stories too. We do our best to…

Standard

/

8.25" x 10.75"

Print + Digital:

$10.60

Digital:

Free!

The fall season is coming and in this edition you will read celebrations and natural remedies along with some surprises.

Standard

/

8.25" x 10.75"

Print + Digital:

$9.60

Digital:

$2.00

We are back. In this edition find out about herbs, Native American medicine, candle reading and great summer recipes and a message from Bikers…

Standard

/

8.25" x 10.75"

Print + Digital:

$8.80

Digital:

$2.00
August and Back To School Time. The time of the year parents buy school supplies and backpacks but did you know your child's backpack can cause back…

Standard

/

8.25" x 10.75"

Print + Digital:

$10.95

Digital:

Free!
Singer Song Writer Mark Cottrell sits down with us and answers some questions about his music career. Some of our staff give their outlook on the…

Standard

/

8.25" x 10.75"