Carol Brooks Parker
(cbpp)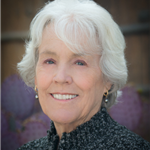 Carol Brooks Parker took up photography as an artistic pastime when she and her husband acquired a cruising sailboat based in the South Pacific. As a result much of her work is oriented towards maritime subjects - seascapes, wildlife, even underwater photography as Carol is an advanced scuba diver. At home Carol also raises competition show jumpers on her Cross Creek Farms facility, which explains why equestrian photography is an additional source of inspiration.

But as a traveling photographer who has visited 18 countries in the past five years, she enjoys photographing whatever subject matter might present itself, although nature, wildlife and horses take priority.

"All it takes is one simple click to 'take a picture', a rectangle, destined to hang on the wall as a print or glow on a screen as a digital image or join a collection in a book. But as a photographer/artist I don't want to just record a photograph. I want to create art, to meld technical material with creative insight, elevating that rectangle to a higher plane," Carol explains.

Carol's award-winning work has been exhibited in galleries across the United States, including the San Diego Museum of Natural History and the Agora Gallery in New York City's Chelsea arts district.