Ronnie Walker
(CautionMagazine)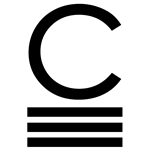 Caution Magazine is a monthly publication geared toward life, style and entertainment. Our audience is made of women and men aging from 21 to 61. It features interviews from celebrities, models, entertainers, and everyday people. We also feature articles covering sports and fashion.

Caution Magazine's introductory issue was launched February 2015. Our goal is to innovate the magazine industry. In this effort we will bring you exclusive interviews from present, past, and future icons. We will give tips for fashion, beauty, and love.

Caution Magazine is characterized as the new major independent. Our past interviews have been with Vivica A. Fox, Antonio Fargas, Sundy Carter, the cast of America's Next Top Model, and many more. Stay tuned to Caution Magazine as we introduce the world to the true essence of journalism and bring you amazing photos from some of today's finest models.