Boyfriend Magazine
(boyfriend-mag)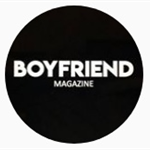 It's SEXY, it's BOLD, it's INTELLIGENT, it's INSPIRING, it's BOYFRIEND!

We were inspired to create a mag that explores the themes of masculinity and femininity, in a fashion forward way.

Our mission is to create a magazine that celebrates established fashion creatives, whilst also giving emerging talent a chance to showcase their work in a beautiful format.