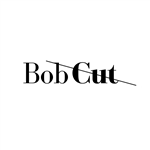 Bob Cut is a San Francisco culture platform and magazine that speaks to living, loving, and being in the best city on the west coast.
Bob Cut is a website dedicated to San Francisco as it explores the aspects of Bay Area living, eating, and being. Started by Anthony Rogers in 2015, the site has grown into a top online destination to read about subjects that make SF the best of the west. Known for articles on Bay Area business and people, Bob Cut editors sit down with everyone from Justin Kim to Jada Ogden to talk life, career, and what the city means to them today.
In 2016, the site became it's printed counterpart; Bob Cut Mag, a modern guide to what's happening in the Bay Area made by editors who have a profound love for the city beside the ocean. As the editorial arm of the online platform, Bob Cut is a space where readers can come not only to learn about themselves, but to celebrate their own approach to people, places, and topics they love the most.
Bob Cut is based in San Francisco, with contributors and readers all over the world.