#BB Magazine
(bb-magazine)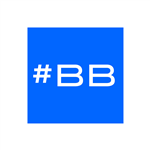 Welcome to #BB Magazine, visual stimulation in print and e-magazine form, for your enjoyment.
Every issue we aim to bring you the very best in fashion and glamor photography, in the magazine, on the Web, and via Instagram.
Also welcome to Brenna Bretado, our stylish Style Editor, and the look and feel behind every #BB Magazine. Brenna selects all of the content for #BB Magazine, and weaves together the structure and flow for each issue. It's great to have a woman's eye view for a change!
If you like what you see, and would like to be featured in #BB Magazine in a future issue, please Email editor@bbpublications.com
Models and photographers are encouraged to submit their images for publication, we need low resolution initially, and full resolution files if the images are selected for publication.
Let's see you join our #BB family!
Collection: 2021
1 publication
by #BB Magazine

2021 is going to be amazing! #BB Magazine 2021 Calendar - Visual Stimulation, all year long. The #BB 2021 Calendar brings you 12 months of Brenna,…
Collection: 2020
2 publications
by #BB Magazine

Volume 4-2 of #BB Magazine is our Spring 2020 edition, and is packed with the best in Visual Stimulation. Burning up the bleachers, Brenna is our…

Standard

/

8.25" x 10.75"

Print + Digital:

$22.80

Digital:

$5.00

by #BB Magazine

2020 is looking really hot! #BB 2020 Calendar - Visual Stimulation, all year long. The #BB 2020 Calendar brings you the stunning #BB Models, for…
Collection: 2019
2 publications
by #BB Magazine

Volume 4-1 of #BB Magazine is our Mid Year edition, and is packed with the best in Visual Stimulation. Walking through the dune sea, Brenna is…

Standard

/

8.25" x 10.75"

Print + Digital:

$25.00

Digital:

$5.00

by #BB Magazine

Volume 3-4 of #BB Magazine is our New Year edition, and is packed with the best in Visual Stimulation. Baja bound Brenna is our cover model, with…

Standard

/

8.25" x 10.75"

Print + Digital:

$21.40

Digital:

$5.00
by #BB Magazine

Volume 3-3 of #BB Magazine is our Fall Fun edition, and is packed with the best in Visual Stimulation. Queen of Blood is our cover model, with a…

Standard

/

8.25" x 10.75"

Print + Digital:

$22.10

Digital:

$5.00

by #BB Magazine

Volume 3-2 of #BB Magazine is our special Leggings and Lace edition, and is packed with the best in Visual Stimulation. Natalie is our cover…

Standard

/

8.25" x 10.75"

Print + Digital:

$20.00

Digital:

$5.00

by #BB Magazine

At least you know 2018 is going to be better! #BB 2018 Calendar - Visual Stimulation, all year long. The #BB 2018 Calendar brings you the hottest…