American Paranormal
(APMEditor)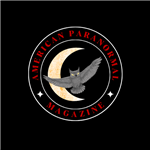 APM is a unique, ad-free, print magazine about everything paranormal taking place from Alaska to the Falkland Islands.

Each issue will introduce you to up-and-coming paranormal investigators, podcasters, and artists, as well as present both fun and journalistic pieces on all paranormal topics with rich, striking imagery.

Learn history and theories related to your favorite legends and lore plus make new discoveries with every issue.

While APM is not a horror magazine, its content may not be suitable for young readers. Parental discretion is advised.