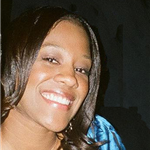 Andréa Butler is the editor-in-chief of Sesi magazine, a magazine geared toward African-American teen girls.

Initially launched on December 4, 2009, this magazine is the culmination of a dream she's had since high school -- to fill a void in the market, which then, and still now, lacks the presence of teen magazines that speak to black girls.

Prior to launching this mag, Andréa worked as a high school English teacher for five years, and currently also holds a position as Associate Editor at LivingSocial.

She is a member of The National Association of Black Journalists, and a graduate of UNC Greensboro (B.A. English, 2003) and Kent State University (M.A. Magazine Journalism, 2005). Currently, she resides in the DMV area.