PUMP Magazine
(amandanoel-fischer)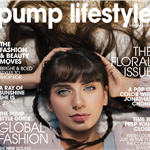 Created by artists for artists!

Established in December of 2013, PUMP is an esteemed international fashion and beauty lifestyle publication circulating through countless major fashion capitals and communities around the world. PUMP proudly provides a place for all. We feature artists from all over the globe from all walks of life, and enjoy celebrating what makes us all so beautiful and different from one another.

New or experienced artist? We want to work with you!

We are always looking to work with new artists while continuing to work with our loyal submitters and fan base with our dedication to excellence.