Coverboy Magazine
(alexbego)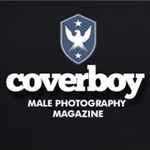 Coverboy Magazine is an independent and mainly submission-based publication focused on the men's photography, issued monthly. It represents a handcrafted collection of contemporary male portraiture from both local and internationally renowned photographers and distinguished male models.

Mainly submission driven, Coverboy Magazine features the very best in classic and creative male photography captured by some of the in vogue photographers and artists in the world. Exclusive interviews with fascinating people around the world, master-classes and tutorials as well as first-class online resources.

It provides a forum and creative platform for actors, artists, designers, models, photographers, stylists, writers to showcase their work, share ideas, reveal photography techniques and give tips to amateur, student and professional individuals.

Coverboy is available in digital download versions. In the near future, you could buy it online in print by mail order.