Alice Hawks
(AHImaginesLLC)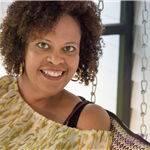 Alice Hawks lived from east coast to west coast during her twenty plus years in Corporate America. After years of restlessness in her soul, she left corporate life and moved overseas to find a different life path.

In what she calls her "second chapter", her focus has been on photography. Her photographs have been in juried exhibitions: ArtPrize (Grand Rapids, MI); WOMEN, An Exhibit (Detroit, MI); Southeastern Horticultural Society Photography Show; Images of Nature Exhibit; Images of Inman Charity Photography Show; Big Canoe Photography Exhibition; Annual Decatur Digital Photography Meetup Exhibition; and first place winner, 2013 Decatur Cemetery Photo Contest.

Alice is the author of the book "Slow Death by Corporate Life: A Journey to Breaking Free" (www.slowdeathbycorporatelife.com) and currently resides in the Atlanta, GA area.