Rising Magazine
(RisingMagazine)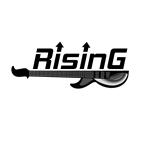 Rising is a monthly online magazine dedicated to showcasing independent musicians worldwide. We emphasize photos with a fresh new twist, capturing the heart and personality of the artists. The interviews are cutting edge and unique, showing the artist in their creative environment, what makes them tick beyond the face they show to the world.

The magazine's target readers are artists, their fans, and music industry professionals. We are dedicated to independent musicians and bands that have incredible talent but do not have the backing and resources of a major label. The new age of online music consists of self marketing, digital downloads and live performance. We provide live links to each artist's music, and online presence.We invite independent musicians and bands of various genre to submit for consideration in our magazine.

As part of our effort to provide increased awareness and support for independent musicians, we showcase a "Support Indie Music" feature for the magazine.