Russ Jackson
(falldetectionservice)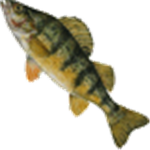 Caring for your aging parents can be stressful. There is the difficult balance between giving as much independence as they want while still working to keep them safe as they get older. One solution that many Americans are now turning to are in-law apartments on their property. Many people will retrofit their homes to include an in-law living space. Advantages of an In-Law ApartmentOne of the biggest advantages is that it offers children a way to help their aging parents and keep an eye on them while balancing taking care of their own children and family. An in-law apartment can offer additional privacy and independence than what can be given if you just have a parent move in with you. Since there is a separate entrance, living area, and kitchen it is easier to live separate lives while still having the elderly parent nearby. An in-law apartment can add value to the home. It can also turn into a source of income in the future as a possible rental. Disadvantages of an In-Law ApartmentIf relationships are already strained it can make the situation even more difficult to be living so close to each other. This may not be the best option if you have a controlling parent that is overly involved in your day-to-day dealings. There may be too much dependence on you for care or an expectation of being available to run errands or drive to appointments while you still need to juggle your job and other family obligations. The parents moving in may also be taken advantage of with expectations of being on hand to babysit or care for the children without any notice. It can be stressful on all parties involved and any children at home may resent the situation. Making It WorkIt is possible to make the situation work, but you will need to take specific steps to make sure that the situation is a positive one for each of you. Every family will have different experiences since every relationship is different. Discussing these three areas should help make the transition easier:

How much interaction do you want each day? — Some people want interaction every day and meals together on a regular basis, while others may like more separation and meals together just one or twice a week. What are the expectations on help given or received? — This may be determined by how independent the parent is, but if there are driving issues how will they be addressed. Discuss how often you may want help with babysitting. Discuss if you will need to help your parents with cleaning on a weekly basis. Be clear on how much notice is needed for any of these requests. How often do you need to check in with each other? — Some parents are private and may just want check ins at the family meals each week, while others may need to be checked on more often. If you have a parent that fiercely values their independence, you may want to consider installing a fall detection system that will allow you to know if there is an issue right away—even if you are not home and get the help that is needed. The biggest key to make this work is to be respectful of each other. It is also important be fluid as the needs will change over time. There may be a period of adjustment for everyone involved, but it should improve over as everyone involved adjust to the new expectations.

5 Ways to Prevent of Falls 5 Dangers of Falls in the Elderly 5 Ways Senior Citizens can Keep their Independence 5 Ways Senior Citizens can Keep their Independence Are You Worried About Your Elderly Parents Falling?