Enrique Romero
(EnriqueRomeroPhotography)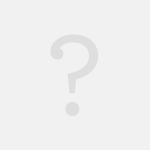 I am a Cuban American photographer living in the Miami, FL area; however, I often travel all over Florida and the USA. I am creative, easy going, and have an eye for the unique and rare. My work has been published in the USA and also Internationally.

I am also the Editor In Chief for four (4) International Magazines which are part of the Live Your Dream Model Productions publication group. BIKINI INC USA Magazine, HOT INK Magazine, ENCHANTED ANGELZ Magazine, and INTENSE DESIRE Magazine.

I enjoy finding interesting and out of the ordinary places to shoot. I do like the creativity the beach, and gardens give. I shoot all types of models… children, teens, maternity, engagement, body paint, fitness, glamour, fetish, artistic nude, plus size, MMA Fights, Fighters, Trainers etc.

Thank you for visiting Enrique Romero Photography MagCloud Store and we hope you enjoy our different products.