EAT LOVE SAVOR Luxury Excellence Magazine
(EatLoveSavor)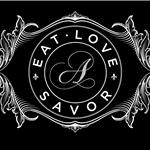 EAT LOVE SAVOR® Luxury (est. 2010) is a high-end platform, a print magazine, an online magazine, a foremost advocate of intelligent editorial, written by industry experts, to educate about luxury, with a focus on Europe, without interruption of advertising or outside influence. We love classic, timeless, elegance and sophistication for discerning tastes, focused on connoisseurship, appreciation and sophistication. Highly selective, we search the world for fine goods, services and experiences, rare and under the radar. Luxury brand profiles, interviews, stories and knowledge for your sophisticated and holistic modern luxury lifestyle. Not available on newsstands, instead, we bring our publications direct to those for whom it is written. Read by luxury actors and all three tiers of wealth, our high-caliber readership includes notables and nobles.

EAT LOVE SAVOR® is named on the Top 5 Luxury Magazines List; Top 10 Best Sites in the World for Luxury, and Listed as a top luxury lifestyle magazine to follow 2018, 2019, 2020, 2021.

Only available directly through EAT LOVE SAVOR® website and here on MagCloud.