EAT LOVE SAVOR International Luxury Lifestyle Magazine
(EatLoveSavor)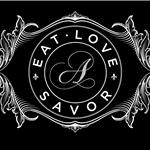 THE MAGAZINE FOR CONNOISSEURS WITH DISCERNING TASTE Acquire available issues below...

EAT LOVE SAVOR® sees luxury magazines and luxury lifestyle differently. We are a magazine unlike any you've ever seen… One with a love of beauty, elegance, intelligence and is a magazine for connoisseurs with discerning taste.

We see 'luxury' as a mindset and lifestyle choice – thinks and be luxurious. We look at luxury beyond acquisition because there is more to life than acquiring and magazines can be more than a platform linked to consumerism. There is much about luxury that is misunderstood and we are on a mission to showcase and celebrate excellence and promote better understanding of the true luxury lexicon

EAT LOVE SAVOR® is referred to by luxury industry experts and executives as 'pure', and a 'rare beauty' with exquisite taste and 'fluent in the language of luxury'. We've been publishing our high quality luxury magazine since 2010, and are considered a best kept secret.

EAT LOVE SAVOR® believes that luxury is a state of mind and approach to living. We bring you the gentler side of true luxury, focused on connoisseurship, intelligence, appreciation and the 'Art of Living'. Reading our magazines is a totally immersive luxury experience, an oasis from page to page, devoid of interruption, focused on timeless information and stories that enchants and welcomes you with great articles, gorgeous imagery in keepsake collectible issues.

RETAIL ORDERING ON MAGCLOUD A la Carte Ordering. There is no minimum or maximum when ordering. Whenever you buy 10 or more print copies receive a discount off the printing costs.

******

COMMERCIAL ORDERING INTERNATIONAL DISTRIBUTION For hotels and airline distribution, contact: Gabrielle Sarmiento VP Sales & Marketing T +1 646 512 5131 E gabi@news-inflight.com http://www.news-inflight.com NEWS INFLIGHT, Inc. New York NY 10036 USA part of MELO Group https://www.melo-group.com/en/

PRINT ORDERS OVER 100 COPIES Tunner Media http://www.tunnermedia.com publisher@eatlovesavor.com Large print orders are printed in Canada using a best-in-class printing partner and fulfillment, delivering superior results through expert craftsmanship, advanced technology and sustainable practices.