Hawk Silverdragon
(CurrentC)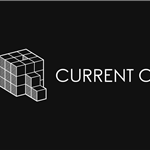 CURRENT C ​99 WALL ST #1443 NEW YORK, NY 10005 PH# 332-244-3391

Business Finance Broker & Consultant.

I specialize in serving the needs of entrepreneurs, new businesses, and existing businesses throughout the United States. I am in contact with numerous lenders willing to fund any projects that most conventional lenders will not handle. The aim is get money for you as quickly as possible and in a professional manner. Whether you need funds to start a new business or just expand your existing one I can help. My comprehensive professional services can provide you with assistance at every phase of business financing.

Current C's knowledge of the finance business along with our packaging techniques will help you overcome the many obstacles involved in trying to borrow money. As in all lending situations, it is necessary for you the borrower, to provide both personal and financial information. Therefore, you will need to complete our forms and return them asap. Upon receipt I will go right to work on helping you secure the money you need.