Lexi Quinn
(cosplayfiremagazine)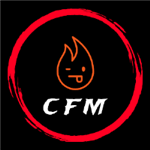 Welcome to Cosplay Fire Magazine! a cosplay magazine publication started by a cosplayer for fellow cosplayers.

I know its huge to get to feel the sense of accomplishment in saying you are a published cosplayer. And in my own pursuit to achieve that, I ran into issues with magazines getting hung up on if I had a photographer or not, but as a cosplayer I know the problems surrounding that.

With issues ranging from having photo rights issues or simply just wanting to have more control over how you pose and look in your own photos to safety concerns, in some cases. I wanted to offer more opportunity for girls to get their own awesome photos published even if they had no photographer but still worked really hard.

I understand firsthand, how much actual work goes into creating your own cosplay or pinup photos.

My goal is to celebrate the hard work put into cosplay and pinup, as well as women being able to be empowered in being sexy as well as classy and sophisticated.

Let's build each other up and celebrate your hard work!