Albastaki Online
(albastakionline)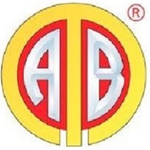 Abdul Razzaq Mohiddin Abdulla Trading Est. was established in 1925. Our brand "MAB" has put itself in the front line in the Middle East and African region. Through the years, it became the leading importer, trader & distributor of tailoring tools & equipment, embroidery & knitting materials, sewing accessories, haberdashery, and arts & craft accessories.

It supplies all kinds of laces and trimmings; has a large collection of threads, ribbons and yarns & a wide range of selections of beads, cords, metallic & aluminum chains, interlinings, motifs, and sequins and many others fashion accessories. We always seek to provide the best quality products at prices that allow our retailers to flourish and services levels that please the retailers needs.

Our products are sorted from China, Japan, Taiwan, Philippines, Thailand, India, South Korea, Hong Kong, Germany, Turkey, France, & many other countries. DMC Thread, Nako Yarns, Rotex Metallic Yarn, Clover and Three Seven are some of the popular brands which we carry and lie under our leading brand MAB.

It has always been the first choice for all retailers in Dubai and the other emirates in the UAE but more than half of its sales are for re-export to other countries in the Middle East, Africa and Eastern Europe.