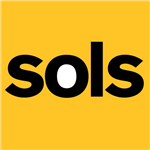 Ranked 21st in the world for biological sciences, the dynamic combination of multidisciplinary approaches in collaboration with on– and off–campus partners propels ASU School of Life Sciences to international leadership in urban sustainability science, neuroscience, cellular and developmental biology, genomics and proteomics, social complexity, biogeochemistry, bioethics, emerging infectious disease, and biodiversity assessment and conservation.
by ASU SOLS

In its second installment, 18 artists and nine scientists have paired up to examine the world around us in a whole new way. Undergraduate and…

Standard

/

8.25" x 10.75"

Print + Digital:

$12.00

Digital:

Free!

by ASU SOLS

In a provocative fusion of art and science, this exhibit features breathtaking ceramic sculptures inspired by microscopic nature. It also includes…

Standard

/

8.25" x 10.75"

Print + Digital:

$5.60

Digital:

Free!