Vanity Press
(VanityPress)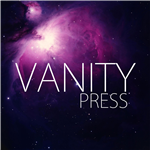 Vanity Press is 100% independent. We celebrate the models, photographers, designers, and makeup artists who are uniquely driven in their field. We do not categorize ourselves into any specific niche , and will always be as open-minded as the talents featured on our pages. Our goal is to show that beauty is found in all shapes, styles, and forms.

We are the unsung artists. We are you. We are Vanity Press.
Celebrate the underground.