Silver Publishing
(silverpublishing)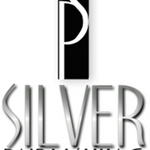 In December of 2009, Silver Publishing opened our doors as a self-publishing avenue for authors that held the rights to their work. The company existed to package and distribute books for authors but utilized a royalty-paying structure. Even then, Silver Publishing had a mission statement that emphasized quality, a low-stress author experience, and focus on the reader experience.

Shortly after, the company changed our organization to that of a traditional, royalty-paying press. We relaunched in that vein in June of 2010 with a small staff of committed professionals, determined to give each author and book a personalized touch.

Though our mission statement has not changed, we have experienced phenomenal growth since the relaunch of the company. On January 1, 2011, Silver Publishing proudly released our 100th traditionally-published title. Our stable of authors has grown to over 100 strong and includes some of the best-known names in erotic publishing today. And our staff has multiplied tenfold.

Silver Publishing remains committed to our mission statement. Our editing and cover art departments strive to make every title the best that it can be. Our authors enjoy a responsive staff, the widest distribution possible, and higher than average royalty rates. Our readers enjoy various formats in ebook, print books, audio books, a selection of Spanish works, on site backups, and reward points.

Author or reader, welcome to the Silver Publishing experience!