Molly and Victoria Co.
(mollyandvictoriaco)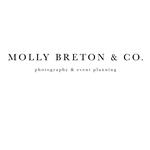 We're wedding photographers for couples who want a marriage more beautiful than their wedding.

If you haven't figured it out by now you'll notice that we're advocates for genuine, natural, photography that leaves you with a lasting smile after viewing your images. We strive to give you the best possible experience so that you will always feel the love and true emotions that were happening during your time with us.