MOD Magazine
(MODmagazine)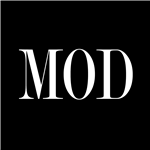 "FASHION... For the Rest of Us!"

WHO WE ARE:

MOD (pronounced as mod, not M-O-D) Magazine is the new generation of fashion & creative culture – We are the future! By showcasing the best emerging talent, we're filling the gap in today's market, proudly acting as the platform for tomorrow's industry leaders. With stunning visual aesthetic and the newest fashion, art, & culture, we seek to inspire, inform and entertain.

OUR MISSION:

MOD is making it okay to be fashionably frugal. We're striving to break this industry's unwritten rule – that style must come with a hefty price tag. We strongly promote the idea of affordable fashion, because we believe that it's not always who you wear that matters – but what you wear & how you wear it. We want to be the magazine for opinion formers & style leaders – those who will rock a fierce look, regardless of brand or price. Tons of today's fashion magazines cater to the person who can splurge on luxury brands… But MOD is for the rest of us!