Girona Consulting
(lbmarelli)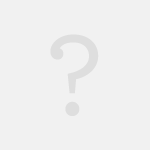 Girona Consulting offers a variety of photography from fine art to travel and portraits to events. We also create custom graphics and typography as well through a partnership with Photofy. Learn more at www.GironaConsulting.us

Girona Consulting publishes a quarterly art magazine: Women in Art 278. The magazine is available to read for free on issuu or you may purchase copies or digital downloads via Magcloud. For more information visit www.ART278.org. Thank you for supporting the arts!

GC is a Veteran & Woman Owned small business. Owner, Liesl Marelli, served in the US Army and is an Operation Iraqi Freedom Veteran.
Insight into life as an American Soldier to include photography throughout the United States and during deployment to Iraq.

An international, photographic exploration by Liesl Marelli. Travel throughout the United States, Peru, Spain, Italy and Iraq. Subjects include…

Standard

/

8.25" x 10.75"

Photography of Peru with corresponding inspirational quotes. Indulge in this Peruvian adventure that takes you from the city streets of Lima to the…

Standard

/

8.25" x 10.75"
A Unique Art Gallery presents the second edition (April - June 2013) of its quarterly art magazine. The Gallery, based in Jupiter, Florida (Palm…

Standard

/

8.25" x 10.75"

A Unique Art Gallery presents the first edition of its quarterly art magazine. The Gallery, based in Jupiter, Florida (Palm Beach County), currently…

Standard

/

8.25" x 10.75"

Print:

$16.00

Digital:

$6.00
The story about Marine Sgt. Dorian Gardner, a Combat Correspondent assigned to Regimental Combat Team - 2, who was blinded from a mortar attack while…

Standard

/

8.25" x 10.75"

Print + Digital:

$9.75

Digital:

$10.95