Girl Fight Magazine
(girlfightmagazine)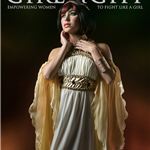 INSTAGRAM: Follow us @girlfightmagazine

Girlfight Magazine empowers women to aspire, inspire, empower/encourage, other women to overcome and achieve heir own vices through positivity based on their own experiences, whether positive or negative. The magazine is further expanded to 10 different "brands" of magazines, each with their own focus on empowerment with models published from and in all major six continents all throughout the world.

200TH ISSUE RELEASED:


ANNIVERSARY ISSUE RELEASED!:




Other collections: Calendars

Browse our variety of female empowerment issues!





Submissions to Girlfight Magazine publications are now by invite only.

By submitting to Girlfight Magazine, with or without a signed release from you, you agree by the currents terms of the current release. You may read about our history by clicking here.

CONGRATS LETTER