Bronze Magazine
(BronzeMagazine)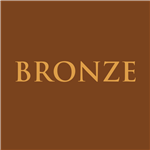 As one of the fastest emerging inspirational & lifestyle platforms for women of color, Bronze Magazine empowers, inspires and motivates women to be their best by providing positive information that can be applied to daily living. Bronze Magazine celebrates, empowers and inspires the independent, "everyday" woman- the unsung SHE-ro who is making outstanding contributions within her community while constantly paying it forward to others. In addition to our online platform, we also offer 4 print editions quarterly (winter, spring, summer, fall).

Our Vision- To fulfill our call to service through a community of inspired and empowered women who consistently challenge themselves to be their best while paying it forward to one another.

Our Mission- To consistently provide positive, informative and inspirational content for women to relate to in their daily lives.