Chris Rauschenberg
(BlueSkyBooks)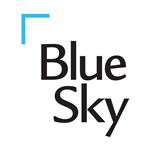 A nonprofit gallery in Portland, Oregon, presenting the finest in photographic vision and innovation since 1975.
The book begins: "It took eight years, nine new heart attacks, and the sustaining love of my mom, for my dad to bloom. Slowly, through dozens of…

Standard

/

8.25" x 10.75"

In part two, the author's dialogue with Carolus Linnaeus continues through his words in his book Philosophia Botanica. The author turns it into a…

Standard

/

8.25" x 10.75"

A collection of letters from 1858 from a seven year old boy advising companies on what children do and do not like.