Rob Larsen
(artwalksboston)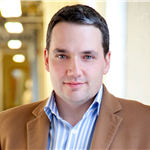 Art Walks Boston's founder, Rob Larsen, is a Boston native who's had a lifelong association with art as a fan, artist, teacher and photographer.

As an artist he's got art in collections around the world and has over a decade of exhibition history, showing alongside some of the biggest names in graffiti and street art. He's been interviewed dozens of times about street art and graffiti including a lengthy interview for the Boston section of The History of American Graffiti.

He's done demos and taught classes on graffiti and street art for many audiences- including a street art program for middle school students through Citizen Schools and street art and graffiti program at the Boston Center for Adult Education.

Rob has spent a lot of time traveling the world looking at art. Beyond a life goal of seeing every Vermeer in person (23 down, 11 to go), he often travels to important national shows, big international art fairs and museums of all shapes and sizes. In addition to the perspective seeing all that art brings, those travels have given Rob the opportunity to amass a world class collection of graffiti and street art photos. Rob has documented Boston graffiti for decades and has an international photo collection that encompasses dozens of trips to and thousands of photos from places like New York, Paris, Rome, Dublin, Reykjavik, LA, San Francisco, Miami and Amsterdam.