ALEGNA MEDIA, LLC
(ALEGNAMEDIA)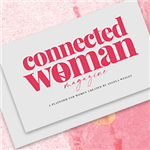 Visionary of Media + Web Layout & Design + Branding Strategy + Digital Magazine Creation + Photography

AJ WESLEY is the Chief Graphic Creator at ALEGNA MEDIA. She is a self taught artist who has increased her knowledge and talents over the last 13 years while learning the ends and outs of graphic design.

After realizing she was losing so much in corporate jobs she felt the need to start her own path to freedom. No longer tied to a job that doesn't care about it's employees, their families or careers she now can controls the pages of her own life and is the official author of her own destiny.

ALEGNA MEDIA + design + photography + media + management is a boutique firm specializing in personalized and creative media, publications and management. Welcome to our website where the mission is to bring your vision to life. We would love to work with you on your next project and develop long-term relationships with our clients who respect our business model as well as our work. Creativity can take your vision anywhere so let's grow together.