Madonna Merced
(StalkingNightShadows)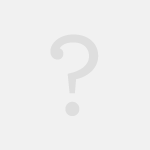 Madonna Merced is a third generation believer and ghost hunter. The field of ghost hunting is not a new concept for Madonna. Madonna, "As a child, at the age of five, I had my first encounter with three full body apparitions. It was my father who taught me that the other side was real and they had a message to give us if we listened." Madonna is one of the Northwest's leading paranormal specialists.

Later in life, with over thirty years experience with interacting with the other side, Madonna decided to use her Medium skills and established a private practice to channel the dead for those who had lost loved ones. Madonna has studied the wisdom of the Toltec beliefs through the writings of Carlos Castaneda. She is the author of four books and has completed over forty paranormal investigations since establishing BoOSS three and a half years ago. She has also produced over 20 DVD's that can be found on Amazon.com.

Madonna,"I complete paranormal investigation in private homes, businesses, ghost towns, buildings and cemeteries."Madonna and her team of investigators had a special on KGW TV in Portland on the Chateau At The Oregon Caves Paranormal Investigation. Madonna was also interview by KPTV channel 12 in Oregon on Halloween 2012 regarding her investigation of the Le"Stuff Antique Mall. Additionally, Madonna has been interviewed by the Tualatin Times and the Statesman Journal newspapers. She has been interviewed on BlogTalk radio and invited to be a guest on several different radio shows.

Madonna has a Bachelors degree in Economics and Land Use Planning and a Masters in Business. Additionally, she was a protective services worker and was employed by a state children's agency for many years. Madonna is trained in investigative techniques and has worked side by side with police officers, juvenile court workers and the District Attorney's office. Documenting a case and then preparing the evidence was extremely important when investigating cases involving child abuse and neglect. Her training in investigative techniques is transferable and she uses it as part of her experience during paranormal investigations.

Join Madonna as she talks about various issues related to the paranormal field. Madonna: "EVPs are of great interest to me as well as the video captures of manifesting spirits.