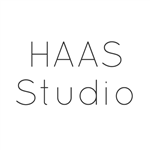 Juliet Haas (b.1969) is a Sacramento, California based photographer, curator, Open Show Sacramento producer and founder of critique group PHOTO Sacto. Drawn to solitude and detritus, shape, light and darkness, dramatic weather and cinematic landscape, Juliet's imagery focuses on finding the beauty in the mundane, abandoned structures and objects that go mostly unnoticed.

Juliet's work has been exhibited in galleries across the US including A Smith Gallery, Portland's Black Box Gallery, The Center for Photographic Art in Carmel, Foley Gallery NY, Griffin Museum of Photography, Groundworks Indie Garage | Month of Photography LA, The Julia Dean Gallery, LA Art Show, Los Angeles Center of Photography, PACE Center Gallery | MOP Denver, Photo Independent Art Fair Los Angeles with Fabric Projects, Photo LA, Sparrow Gallery Sacramento, SE Center for Photography, SXSE Gallery in Molena GA, FeatureShoot's The Print Swap, Viewpoint Gallery Sacramento, and YourDailyPhotograph.com.

International awards and exhibitions include the 17th Julia Margaret Cameron Award: Honorable Mention, Non Pro Open Theme - Series, 2019 GilsfjordurArts one-month Artist Residency in the Wesfjords of Iceland, the 14th Annual Julia Margaret Cameron Award and Exhibit at FotoNostrum Gallery in Barcelona, The Print Swap's Matca Gallery in Hanoi, Vietnam, and the Tokyo International Foto Awards Exhibit 2020.