Become a publisher! Sign-up and start publishing your own magazines, photo books, catalogs and more. In both print and digital, including iPad.
Elegant Kids Magazine
(elegantkids)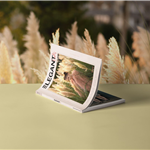 Elegant kids is an ELEGANT Publication. Elegant Magazine Focuses on creative minds from around the world. We feature the very best in talent and skill. We are a fashion, beauty, art, publication who give people recognition of their work, whether they are amateur, student, semi-professional or professional. We scout out the newest and fresh faces.