X-Pozsed The Magazine
(X-Pozsed-Magazine)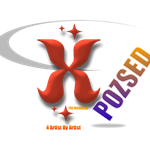 X-pozsed (The Magazine) – serve as a wonderful promotional tool via web and print. Our dedicated street team is constantly hard at work ,making sure that everyone on the streets of Atlanta and beyond will hear and read about your extraordinary talents.

X-Pozsed , is distributed exclusively to major record labels, radio station, production companies, networks, agencies and top industry insider.

Our magazine is available at restaurants, upscale hotel, businesses and waiting rooms it's also passed out at concerts, night clubs, various expos and conventions as well. We are the largest, most widely distributed music and Arts entertainment magazine in the South with 45,000 – LOYAL readers and growing.

Be a part of the REVOLUTION and be X-POZSED NOW!!