M. Branon
(TheHeirloomScavenger)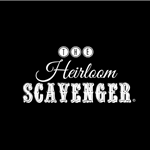 Thanks for checking out my online shop! I specialize in publications of an historical nature with some modern photography thrown in the mix.
by M. Branon

In the spring of 1905, the citizens of Paducah, Kentucky awoke to unbelievable headlines. Three sisters had died overnight and a group of doctors…

Standard

/

8.25" x 10.75"

by M. Branon

Marine Ways employee photo from 1944. The sign behind the group says "Koppers Company, Wood Preserving Division" Paducah, McCracken County, Kentucky
by M. Branon

A pictorial view of the telecommunications industry throughout the years. From switchboards to air waves, linemen, operators, and a few executives.

Standard

/

8.25" x 10.75"

by M. Branon

Over the past few years, I have collected photographs related to the river industry. After considering the best way of making the images available to…

Standard

/

8.25" x 10.75"
by M. Branon

Class photo from a school in Monroe County, Indiana. Taken around the 1940s. Students names are included on the back of the poster.
by M. Branon

"Unknown Family Home" This photograph is from a large family collection. Unfortunately, it did not include any specific identification such as a…

by M. Branon

"Dozzier Parker Family" Photograph was sent to the Oliver family of Marshall Co., Kentucky. Dozier Franklin Parker (1828-1906), born in…

by M. Branon

This photo is inscribed: "Marcus Scarbrough Family" _________ Marcus Hardin Scarbrough 14 July 1860 - 18 April 1940 Married: 20 October,…
by M. Branon

Photographs from the Finley family of Sparta, Randolph Co., Illinois. Names include: John Thomas Finley, Irma Finley Collier, Bess Marshall,…

Standard

/

8.25" x 10.75"