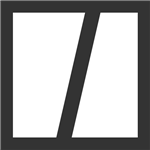 The CRFTY is a design boutique and quarterly publication based in Los Angeles, California, focused on designing lives where work, inspiration and day-to-day experiences are all ever-flowing and interconnected.

To be quite honest, The CRFTY in itself is a passion project. I got into these things because it's what I like to do. Design, the internet and making something lasting (like print) is what I really think is cool.

Furthermore, many might ask: "Well, what do you do specifically?"

I'm still trying to figure that out, as well. And I'm fine with that. At this point, providing a strict definition will probably limit capability.

But so far The CRFTY has been lucky enough to design for others, produce a magazine, interview interesting people, and shoot some fun videos.

More than anything, it's just about wanting to share and create culture with creative and other "go-getter" individuals.

-- John Liwag, Founder of The CRFTY.

_____

If you're interested in advertising in a future issue of The CRFTY Magazine, send us an e-mail:. TheCRFTY@gmail.com.