Shaun H Kelly
(StrantMagazine)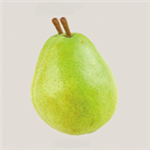 I believe in community. I went to college because that is what you are supposed to do. I studied Communications because I wanted to be a radio DJ but learned radio is not about the music. I had a horrible time in my life during which I worked at the Tax Collector's office. After reading the novel Jayber Crow by Wendell Berry I had a short career as a barber. My wife and I moved to California and I studied photography at Brooks Institute while she supported me. She is a wonderful person and a great librarian.

I believe our salvation is in community and that we are supposed to live with one another, not alone.

About Strant

It is the intent of Strant Magazine that we foster dialogue about photographic work. And in doing so encourage one another to believe in or at least affirm what each of us are pursuing through photography.

Photography is communal. It is a dialogue between the photographer, the photographed, and the viewer and can be one of the most accessible artistic mediums. Photographs inherently possess a characteristic to which we as a participant in the conversation can attach meaning.

Through that conversation we can hopefully understand ourselves and those around us better.

In doing so, perhaps we foster a stronger community.