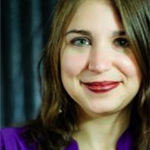 Bett Correa is an enterprise architect on several premiere solutions at Verizon. She is passionate about teaching and mentoring up and coming software architects. After starting the Architects club at Verizon, she realized the need for a software symposium, specifically focused on cloud architecture in the Tampa Bay Area.

Bett Correa holds a Bachelors in Computer Science from USF and has taken classes at Carnegie Mellon's Software Engineering Institute on Architecture. She is a professional public speaker and author of the book, You can be a Software Architect. Currently, she is the Division Governor for Toastmasters Division C of Tampa. In this role she responsible for sharpening the public speaking and leadership skills of over 700 of Tampa's Leaders.

Bett is also a speaker at the Carnegie Mellon's 2012 SEI Architecture Technology User Network (SATURN) Conference.