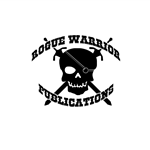 Rogue Warrior Publications is a Utah based publishing company. Specializing in photography & modeling. Owned and operated by photographer Philip Rogich

Publication List Hogs And Honeys www.facebook.com/HogsAndHoneys Best Of The West https://www.facebook.com/BestOfTheWestModelingMagazine/
The 2018 Issue. The theme was open. A publication dedicated to the Best Photographers & Hottest Models in the West (Arizona, Colorado, Idaho,…

Standard

/

8.25" x 10.75"

Print + Digital:

$13.50

Digital:

Free!